I've Created Tens of Millions in Infoproducts and You Can Too
All I Ask Is That You Follow the Simple Steps I Outline And Take Action.
This is the original mindmap I used to create Golfersmind – my first product and my first homerun. We will show you step by step how to create a roadmap like this.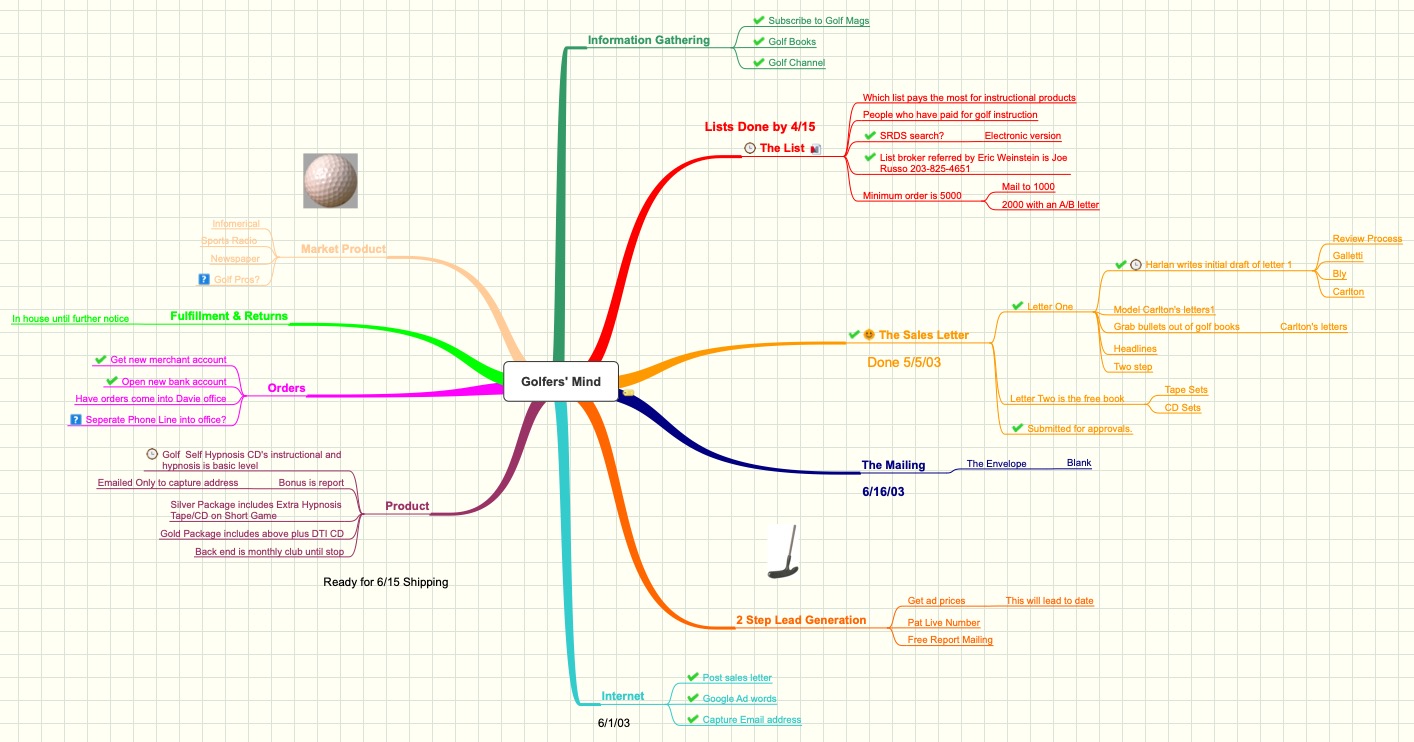 Niches I Have Created Infoproducts In
Golf, NLP, Hypnosis, Speed Hypnosis, Self Hypnosis, Weight Loss Hypnosis, Law of Attraction, Yoga, Wicca, Better Sex, Tennis, Weddings, Keto, AI, Copywriting, Marketing, Meditation, Spirituality, Dog Training, Dog Cancer, Psychics, Procrastination, Dog Poop (Yep it's true) and many many more!
How to find thousands of profitable ideas for your info product effortlessly

How to come up with new and innovative info product angles, so that your infoproducts ALWAYS feel fresh

How to guarantee your info product will sell like crazy (before you write a single word)

My rapid-creation methods to outline and flesh out hot-selling info products quickly and easily

How to create a simple sales letter to get your sales going FAST

How to build an info-product empire by creating sequential infoproducts
There are no refunds on this Infoproduct program and no claims that it's not as described, didn't receive it, you changed your mind, your dog had puppies etc will be accepted. Ordering is your commitment to follow through on the program.
INSANE BONUS!
If you buy the one on one program with Harlan, you'll get:
I'll write 5 highly converting emails for you – real value $5000

I'll help you with your sales letter – real value $25,000

I'll mail my email list numerous times – real value $????
PLEASE NOTE: COUPON CODES DO NOT APPLY TO THE ONE ON ONE PROGRAM.