Definition: Mafia Offer: An offer you cannot refuse.
Word of my offer to teach the SuperSite Formula Live for free has spread like wildfire.
And let me assure you that it's 100% real.
There are no gimmicks.
There are no catches.
If you don't know who I am, my name is Dr. Harlan Kilstein and I've created the largest dog news site in the world. It's worth over 7 figures. And I've helped many others create their sites.
Now, I'd like to help you. FOR FREE.
 This isn't going to be a pitch-fest.
I hate those and I would never subject anyone to that.
So what motivated me to take a seminar I was planning on charging $5000 for and giving it away.
 

So here's the truth:
I'm a sucker for helping people. It's my nature.
A good friend booked a conference at a hotel and was beginning to doubt she was going to fill the rooms.
She was looking at a debt to the hotel of close to $80,000.  No joke.  I read the contract.
So I racked my brains and came up with the best way I knew to help fill those rooms.
 Give away my best stuff.
Now I'm going to update the SuperSiteFormula to 2015.
I'm going to show you EVERYTHING.
We reach 6 Million Fans Weekly
Like how the CatingtonPost has around 150,000 fans on Facebook but a reach of 6 million.
I'll show you how the DogingtonPost ranks on the first page of Google for nearly every keyword we want without any SEO.
 I will reveal our traffic sources.
I'll reveal how to ethically cheat on traffic.
And so much more.
You'll see tons of examples of SuperSites – even Supersites that changed direction mid-course.
Not Just Talk – Action Too!
This weekend is not only will be TALK about SuperSites, we'll take time out to build them. Create our first posts for them.
 And I will work with everyone in the room.
PLUS: special guest stars.  I'm putting together a list of absolute all star players who will come in a share their best stuff.
No pitching.
Just incredible content.
 Learn every element of the SuperSite Formula including:
 All New Niche Selection Techniques (Including Niches I Said Not To Go In)
Sources Of Great Content
Building Your Supersite And Your Team
Building Your Facebook Page
Getting Great Engagement On Facebook
Server Melting Traffic Strategies
Making Money With Your Supersite (All New Strategies)
Getting Attention In The Industry
SIX Revenue Profit Models
The Tom Sawyer Model And What To Be Cautious Of
Showing The Flag and Becoming The Market Leader
Twitter And Lethal Linkedin
People Wanting To Give You Money
Dominating the Niche
You can see, I'm not holding anything back.
 So what's the catch?
There isn't one.
 I ask just one thing of you.
You help me by staying at the hotel where the event is held.
It's a gorgeous hotel and no, they aren't charging some crazy price.
By doing this, you enable me to help my friend.
Yes, I could have charged $5000 and it would still be a bargain.  To get a massive brain dump like this in the course of the weekend.
But I'd rather just help a friend.
 The Dates of the Seminar are Friday November 6 through Sunday November 8. You'll want to stay the night before because we're starting early in the morning.
I can promise you the best seminar of your life.
To join me I need you to do two things.
 Number One: Join us at the hotel for 3 nights.
Thursday Nov 5th, Friday Nov 6th and Saturday Nov 7th.
Make a reservation at the official hotel: https://supersiteformula.com/hotel
Now the Hotel isn't all that tech savvy and they ask for a code: it is INSPIR110615
Number Two:
Fill out the reservation form here: https://supersiteformula.com/live
 There are no secret charges up my sleeve.
No tricks. Only treats. (Hey, it's after Halloween. I'm allowed a bad joke).
That's my Mafia offer.
 Live in the Phoenix/Scottsdale area?
Shoot me an email to tactic7@gmail.com and I'll figure something out.
My two goals: help you build a supersite and help a friend.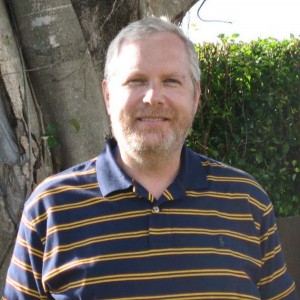 I'm grateful for your support.
With gratitude,
Harlan
P.S. Don't be fooled by the price. This FREE seminar is really worth $5000.
P.P.S. The first 50 to sign up get the recordings FREE. Yes, I am insane.
Here's a mindmap of the Supersite Formula